Easiest Way to Make Delicious Chicken arrabbiata stew with parmesan dumplings
Chicken arrabbiata stew with parmesan dumplings. Fill Your Cart With Color today! Buy now from our gourmet selection the best Parmigiano Reggiano PDO directly from Italy. Choose the quality, Italy has never been so close.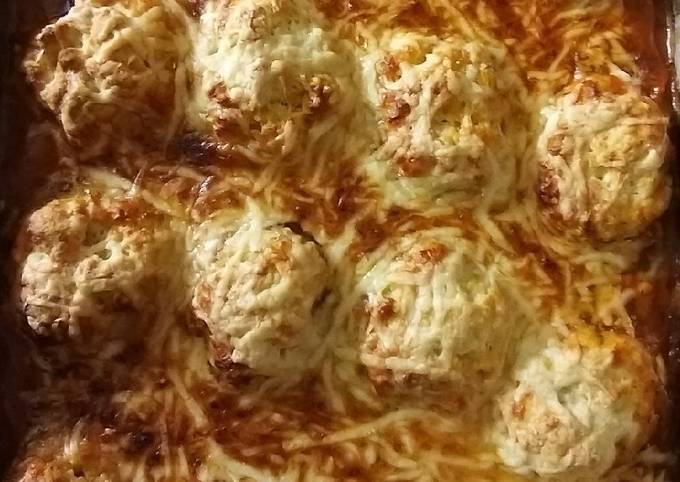 Heat the oil in a large shallow casserole dish. We both love arrabbiata, so the idea of this recipe with chicken in it and the dumplings was very appealing. We made it as a joint effort last month, for the first time. You can have Chicken arrabbiata stew with parmesan dumplings using 20 ingredients and 10 steps. Here is how you cook it.
Ingredients of Chicken arrabbiata stew with parmesan dumplings
You need of Oil (I use rice bran, but vegetable is fine).
You need 2 of large white onions, finely chopped.
It's 4 of large chicken breasts, diced into chunks.
Prepare 2 of heaped tsp garlic paste.
Prepare 3 tsp of chilli flakes.
It's 4 tsp of sun dried tomato paste.
It's 500 ml of hot water.
You need 2 of chicken stock pots or stock cubes.
Prepare 3 tins of chopped tomatoes.
You need 3 tsp of dried mixed herbs.
You need of Salt.
You need of Ground black pepper.
It's 2 tsp of light brown soft sugar.
It's of Large bunch fresh coriander, finely chopped.
It's of Cheddar cheese.
Prepare of Dumplings.
You need 160 g of block butter straight from the fridge, cut into tiny pieces.
Prepare 300 g of self raising flour.
It's 50 g of parmesan, finely grated.
It's of Milk.
The stew is a classic Italian style, tomato-based with a little kick of garlic and red chili flakes, and the addition of sun-dried tomato pesto adds a wonderful depth to it. Always check the publication for a full list. Chicken arrabbiata stew & parmesan dumplings. My nan always used to make fat, fluffy dumplings with stew on cold winter nights, which we'd eat out of deep bowls.
Chicken arrabbiata stew with parmesan dumplings step by step
Heat oil in a large pot. Fry the onions until starting to soften. Then add the chicken and fry until white on the outside..
Add the garlic paste, chilli flakes and sun dried tomato flakes. Mix well..
Add the chopped tomatoes, water and stock pots/cubes. Then add the sugar, dried mixed herbs, 1/2 tsp salt and 2-3 tsp black pepper. Mix well, cover with a lid and simmer for 25 minutes..
Preheat oven to 180°c.
While the sauce is simmering, make the dumplings. Put the flour and butter into a large bowl, rub the butter into the flour using your finger tips until it resembles fine breadcrumbs..
Add the parmesan and mix well. Then slowly drizzle milk into the mixture bit by bit until you can form a dough. Be careful not to make it wet. Also don't overwork the dough or the dumplings won't be fluffy..
Divide the dough into 16 balls of an even size. Set aside for now..
Get a large deep baking tray. Pour the stew into the tray. Add the coriander to the stew and mix well..
Add the dumplings to the stew, spaced out and half out of the sauce. Then cover the whole thing in grated cheddar cheese..
Put into the oven, uncovered, for 25 minutes. Until the dumplings are big and fluffy and the cheese is crispy. Serve and enjoy..
My modern take combines a rich Italian classic tomato alla arrabbiata with cheesy dumplings. Recipe of the Week: Chicken Arrabbiata stew & Parmesan Dumplings. Chicken Arrabbiata stew & Parmesan Dumplings is on the menu this week. Click the link to check out this week's recipe of the week: Chicken Arrabbiata stew & Parmesan Dumplings. A great option in the current weather.